Why Alternative Coatings Boost Hydraulic Systems Performance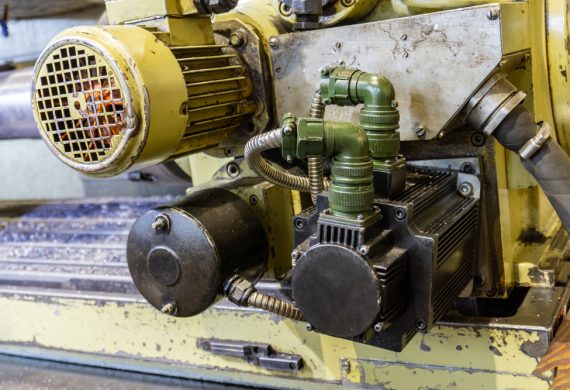 Why Alternative Coatings Boost Hydraulic Systems Performance
An integrated approach to the sealing systems in hydraulics using chrome alternatives helps engineers to achieve optimum function.
For our latest blog, we are going to explain how these alternative coatings will benefit the performance of your hydraulic pumps.
Alternatives to chrome coatings are becoming more commonplace for coating piston rods in hydraulic systems, which is due to the 2017 REACH (registration, evaluation, authorisation and restriction of chemicals) restriction on uses of any coating or plating using hexavalent chromium (CR6). This was designed specifically to protect humans and the environment from harmful chemicals.
The majority of sealing surface-finish guidance is still based on 2D finish characteristics when used with chromium layers, which can significantly affect performance and system life in hydraulic systems. This is because the lubrication in these systems is fundamentally affected by the surface finish of the mating surfaces.
A 3D approach is a better solution which takes into consideration the intersection of seals, fluid and mating surface finish.
Understanding How Surface Finish and Roughness become Important
Whether a single or double-acting, a hydraulic cylinder converts energy that is stored in the hydraulic fluid into a force that moves the cylinder in a linear direction. The cylinder barrel contains a piston that connects to a piston road with coatings usually applied to the piston rod which improves its friction characteristics. This maximises performance and minimises wear with the coatings finished to roughness recommendations so that the seal achieves optimum function.
Surface roughness means the deviations in the direction of the regular vector of a surface from its ideal form. Small deviations indicate a smooth surface whereas large deviations mean a rough surface.
The most regularly used roughness parameter is the Ra, which is the arithmetic average of all absolute values of the profile height deviations from the mean-the average of a collection of single measurements of a surface's peaks and valleys.
Two other common 2D measures are Rz and Rz1max, with Rz being the average measurement of the vertical distance from the highest peak to the lowest valley in five sample lengths. Rz1max takes the largest of the five Rzi values from the sampling lengths over the complete measured length.
The issue with using these 2D measures is that alternative coatings have a fundamentally different topography.
Analysing Your Processes
By differentiating in terms of the manufacturing process, coating and the distinction of the piston rod or piston tube you can use an extended approach for describing mating surfaces.
Thorough dynamic tests using a number of sealing loads and materials in both road and piston configurations were conducted which have revealed the leakage of the system and wear behaviours of both the seals and mating surface which determines the limits of each parameter.
Using Lubricant Optimised Hydraulic Sealing Systems
Surface topography plays a critical role in system life, but it is not the only factor that affects how long equipment performance at its maximum level. Combining an understanding of surface finish and tribology coupled with lubrication management technology you will realise a fully optimised hydraulic sealing system.
Lubrication management uses a tandem sealing arrangement where the primary seal has a rounded contact surface which enables an ideal lubrication-film to form plus it extends to a secondary seal.
This has proved through side-by-side testing on laser-clad piston rods with matching surface topography with results showing significant reductions in surface smoothing for the system using lubrication management.
The system with lubrication management experiences reduced friction and up to four times less seal wear on primary and secondary seals which demonstrates how it can extend to system life.
Recommendations for Alternative Coatings
Detailed surface finish measurements have revealed recommendations for chrome-plated surfaces that don't completely characterise the necessary parameters for surfaces that use alternative coatings. The extended approach to measurements and analysis plus numerous tests have allowed for benchmarking of proper surface finish recommendations for a comprehensive spectrum of surface coatings and hardware configurations.
Testing on tuned surfaces has shown that current performance limits of sealing systems can be extended by adding lubrication management technology, producing higher robustness than tribologically assessed mating surfaces alone.
Got Any Questions? Get in Touch
If you have any questions about sealing systems or hydraulic pumps, please contact us today.
Dynamic Pumps are the leading supplier of renowned brands of pumps and motors such as Rexroth, Veljan and Vickers Hydraulics. We also offer a 24-hour hydraulic pump repair service from our base in Newcastle under Lyme.