The Best Applications for Vane Pumps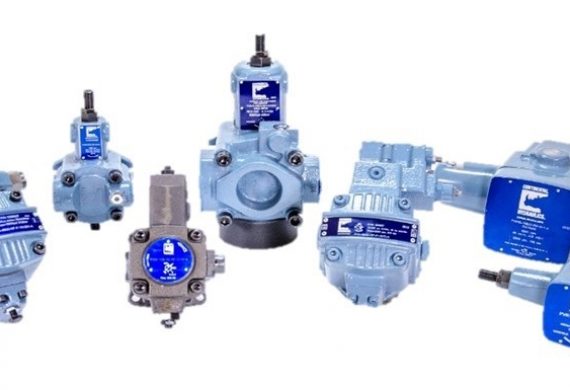 The Best Applications for Vane Pumps
As one of the leading piston and vane pump suppliers Dynamic Pumps, we offer industry insights to make sure you get the best pumps for your application.
We work with some of the leading names in hydraulics pumps including Continental Hydraulics, TDZ and Bosch Rexroth.
In our latest post, we are going to discuss their new model of variable volume Vane Pump which offers pressure requirements of up to 3000psi.
Advantages of Continental Variable Volume Vane Pumps
• This model has low hydraulic ripple for precision applications using high-speed proportional valves.
• The Continental Variable Vane pump is also low noise with fluid generated from the pumps incorporating more pumping chambers resulting in low flow/pressure ripples.
• Contamination and lubricity tolerant with excellent performance with water and glycol, Phosphate Ester and food grade fluids
• Hydrodynamic bearings are more durable due to no metal on metal contact
• The Variable Vane pump is extremely versatile with modular designs available plus it's stackable with full through-put horsepower
• Being an easily repairable unit means there is a lower total life-cycle cost. Don't forget Dynamic Pumps also offer a repair service for motors and pumps
Continental Hydraulics was established in 1962 in Minnesota, the United States with their early years focusing on hydraulic components and systems. Plenty of research and investment has seen them become one the leading manufacturers for hydraulic pumps, power units and directional control valves.
Dynamic Pumps are one of just two suppliers of Continental Hydraulics in the UK, with a 24-hour turn around on most units.
Leading Piston and Vane Pump Suppliers in the UK
With a firm commitment to customer service and over 7,500 items currently in stock, Dynamic Pumps are the leading piston and vane pumps suppliers across the UK.
We offer a warranty from Dynamic Pumps or the manufacturer on new and repaired pumps, motors and spares.
If you'd like to know more about our full range of hydraulic pumps please get in touch today.