How a New Design Overcomes Piston Pump Limitations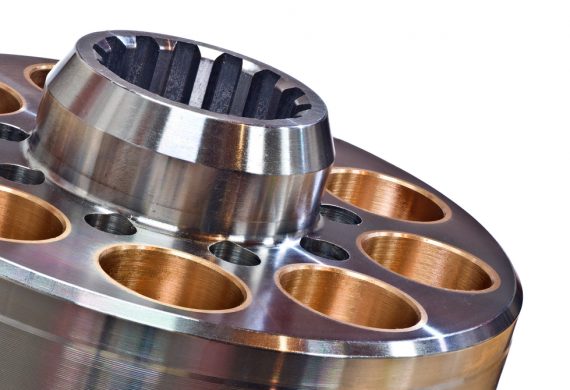 How a New Design Overcomes Piston Pump Limitations
Piston pumps and motors are arguably one of the most important components in hydraulic circuits with a conventional pump featuring seven or nine pistons which convert mechanical torque into oil pressure.
In our latest blog, Dynamic Pumps are going to discuss a new design which is set to unleash the full potential of a piston pump.
Unlocking the Potential of Pumps
Most project engineers will have experienced the limitations of piston pumps and motors, from a high-pressure ripple to lower mechanical and volumetric efficiency. The growing demand for electrically powered machines has revealed additional drawbacks such as a minimum shaft speed that has to be fairly moderate when working at high pressure plus noisy operation.
There are a number of applications which require faster cycles rates, increased operating pressures, more-responsive dynamics, accurate flow and pressure control that have been stunted by the shortcomings of some types of piston pumps.
For this reason, some of the industry's leading providers of hydraulic motors and pumps are looking at a new revolutionary design which offers better efficiency, excellent dynamics, low noise plus a low minimum speed at high output torque.
This re-designed piston pump and motor work on the principle of balancing internal forces by having two rotating barrel plates that face each other with 12 pistons each. The units, therefore, will achieve a high power density which limits the axial forces but only needs a light-bearing to handle the loads.
The Country's Leading Piston Pump Supplier
Dynamic Pumps work with the leading names in the piston pumps and hydraulic motors market, including Denison, Vickers, TDZ and Rexroth Bosch Group.
If you are looking for the widest selection of piston pumps in the country, get in touch with us today.
We also offer a hydraulic repair and testing service at our offices in Newcastle under Lyme, with 24-hour turnaround offered on most of our catalogue.