Feel the Need for Speed with Hydraulic Pumps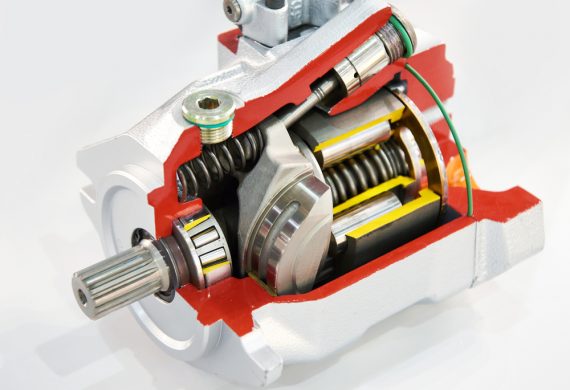 Feel the Need for Speed with Hydraulic Pumps
Hydraulic pumps are being manufactured to run at high speed with aims of cost and energy savings for owners.
Here at Dynamic Pumps, we supply the widest range of hydraulic motors and pumps in the UK including well-known brands such as Vickers, Denison, Bosch Rexroth and Italgroup.
In our latest blog, we will explore some of the reasons for these new models of hydraulic pumps being engineered and what they are being used for.
Applications for High-Speed Hydraulic Pumps
The growing demand for hydraulic pumps that run at higher speeds means they are being used for applications such as injection moulding machines, die-casting equipment and metal form presses.
Previously these high speeds have been achieved by connecting an optional second suction port with the underlying principle of flooding the ring gear from both sides retained through design changes within the pump body.
Better Performance and Less Noise
Outlet pressure and speed will influence how loud a pump is and if the speed rises the noise level will also increase.
One way new models of hydraulic pumps are looking to reduce noise levels and optimise performance is by improving the flow galleries which reduces the flow resistance.
The noise level in the upper-speed range is constant too, therefore fewer sound insulation measures are needed which increases operational safety and productivity.
Extensive Range of Hydraulic Pumps
Dynamic Pumps currently stock 7,500 lines of pumps, motors and spares, with guaranteed next day delivery for urgent breakdown requirements.
All of our new and repaired hydraulic units come with a manufacturer guarantee or a warranty from Dynamic Pumps with a 24-hour turn around on most items.
We have been working in the hydraulics industry for over 25 years and our team of specialists can offer plenty of advice of which unit will be best for your applications.
If you'd like to know more about our range of hydraulic pumps please get in touch today.