Hydraulic Pump and Motor Repair from Dynamic Pumps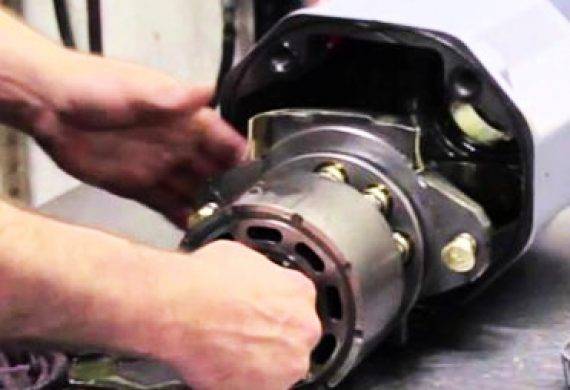 Hydraulic Pump and Motor Repair from Dynamic Pumps
Hydraulic pump and motor repairs are one of the many maintenance services we provide here at Dynamic Pumps.
In today's market refurbishment, it is a cost-effective alternative to buying new equipment and with a guaranteed 24-hour turnaround on most hydraulic pumps – you won't get a better service anywhere else.
With an extensive experience of a wide range of hydraulic pumps, our team of experts are often contacted to work on some of the industry's well-known brands.
Siebenharr Hydraulic Pump and Motor Repair
Recently we worked on the testing and repair of Siebenharr pumps at our test facilities in Newcastle under Lyme with pressure and flow testing up to 240 horsepower on our two hydrostatically driven test rigs.
Siebenharr is one of the leading providers of winches, free fall winches, slew drives and swing gears plus wheel gears. Their range of safety brakes is primarily used as holding brakes mounted on either the drive side between the gearbox or the output side between the frame and the drum.
Dynamic Pumps is also the sole UK distributor of Veljan pumps, motors and spares.
We regularly work with other renowned brands such as Kawasaki and Calzoni with a guarantee of six months on repair work and a manufacturers warranty of 12 months of new equipment.
More Than Just Hydraulic Pump and Motor Repair
Here at Dynamic Pumps, we are committed to supporting our local community, which is one of the reasons we sponsor local under 13's football team Vale Vikings.
We were delighted to find out the team had won promotion to Division 2 of the Mid Cheshire Youth League a few weeks ago after a great campaign losing just one game all season!
Book Your Hydraulic Pump and Motor Repair with Dynamic Pumps
Dynamic Pumps stocks over 7,500 lines of items with a commitment to next day delivery for urgent breakdown requirements.
We have been a proud supplier to the Hydraulics industry for 25 years and counting, working with a range of customers from large organisations to small sole traders.
If you'd like to know more about our extensive catalogue of hydraulic pumps and motor repairs service, please contact us today.