Why Keeping Hydraulic Motors Clean is Important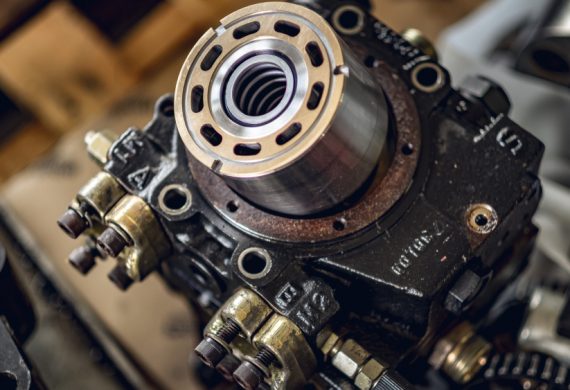 Why Keeping Hydraulic Motors Clean is Important
For any hydraulic motors, cleanliness is crucial in order for the equipment to reliably function and avoid costly downtime.
Equipment used in the oil and gas sector can face the most challenging environmental conditions found in any industry, making establishing an effective cleaning routine even more important.
Dynamic Pumps are the UK's specialist supplier of renowned brands of hydraulic pumps and motors, including Vickers, Denison, Veljan, Italgroup and Eaton.
How Effective Filtration Systems Work
Having effective filtration systems is a great enabler of fluid cleanliness with filtration applications in the aforementioned industries, relied on for the wellbeing of a number of pieces of equipment.
Other common applications that require filtration are hydraulic power units (HPU), which are used for actuation. These kind be found in any kind of offshore, onshore, desert oil and gas application.
Lube oil systems, found on oil platforms are used for moving oil from the main tank to the engine, with stainless steel-housed filters needed to protect the turbines of these systems. Other filtration applications include the installation of workover control systems and chemical injection systems.
One unusual use for filtration is subsea boosting. This process is when an oil field is closed down and there is between 20% and 25% of the oil reserve still left in the well. Extracting the remaining oil reserve is achieved by putting an HPU on the seabed. The HPU has three filters mounted to the hydraulic system.
Repairs and Testing for Your Hydraulic Pumps and Motors
Dynamic Pumps offer a 24-hour turnaround repair and testing service on the majority of hydraulic pumps and motors.
We understand the varied nature of hydraulic applications, which is why we operate two hydrostatically driven test rigs which are capable of pressure and flow testing up to 240 horsepower.
Want to Know More? Get in Touch Today
If you want to know more about any of Dynamic Pumps services, please contact us today.