Moulding Success with Dynamic Pumps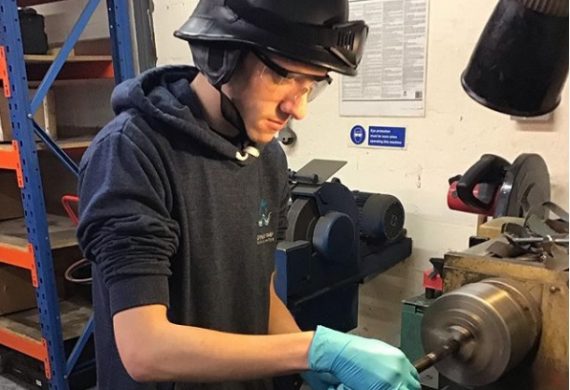 Moulding Success with Dynamic Pumps
Dynamic Pumps are proud to have recently worked on a series of Sandretto plastic moulding machines, that are used to make plant pots and food containers.
Sandretti UK was established in 1975 and have sold and serviced over 3,000 injection moulding machines across the UK and Europe. Since merging with Romi in 2014, the company has experienced substantial growth plus they have added a range of CNC metal cutting machinery to their UK portfolio.
Dynamic Pumps were delighted to work with such an established brand and help increase the longevity of their plastic moulding machines.
Here are a couple of examples of their injection moulding machines and their features –
Romi EN Series – Powered by Siemens servo pump system and ranging from 70 to 1500 tonne, the EN range is the solution to all of your workshops needs. Features include great repeatability, very low energy consumption plus its low cost and has increased total uptime.
Romi EL Series – The Romi EL Series is an upgrade of the EN range with clamping tonnage from 75 to 300T. The upgraded features include total overlap of movements, even lower energy consumption with high precision plus repeatability and shorter cycles.
Tailored Testing and Repairing Hydraulic Pumps Service
Here at Dynamic Pumps, we offer a repair and testing service for hydraulic pumps and motors, with a 24-hour turn around offered on most models.
We understand the disruption machine downtime can have on your business, which is the reason we can complete testing and repairs in such a quick space of time.
Dynamic Pumps operate two hydrostatically driven test rigs capable of pressure and flow testing of up to 240 horsepower.
Transparency is really important for our business, which is why you will tell you all the costs involved upfront, with no hidden fees involved.
Want to Know More? Get in Touch
If you want to enquire about having your hydraulic pumps repaired, please contact us to speak to one of our team of specialists today.
We also regularly work with other renowned brands of hydraulic pumps such as Vickers, Eaton, Veljan, Maxma Motors, Continental Hydraulics, Italgroup, TDZ and Rexroth Bosch Group.