Vickers Hydraulics – The First Line of Defence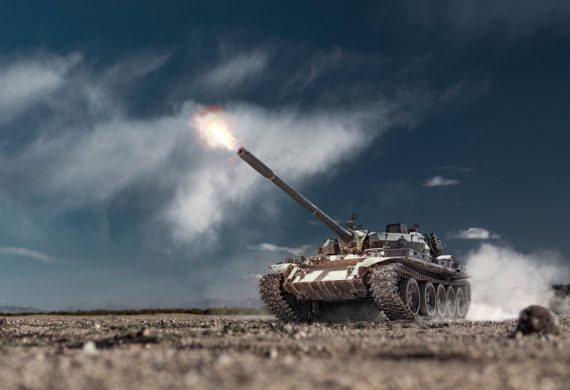 Vickers Hydraulics – The First Line of Defence
Vickers Hydraulics is one of a host of renowned brands we offer here at Dynamic Pumps, that are regularly used in the defence industry.
Our wide range of hydraulic parts from Vickers and other brands such as Denison Hydraulics includes pumps and motors with a 24-hour turnaround offered on most products.
Five Diverse Uses of Vickers Hydraulics
Here we are going to look at five areas where hydraulics are used for military and defence tasks.
Missile Launch Systems – Hydraulic power drives are used in missile systems to –
• Load and unload missiles from a magazine stowage area to the launcher guide arm
• Position missile launchers in train and elevation for firing
• Load off missiles from ship to ship or from ship to shore
• In some systems, they're also used to jettison unwanted missiles
Space Shuttles – A space shuttle's hydraulic system consists of three independent systems each with auxiliary power units providing mechanical shaft power. The pumps also provide hydraulic pressure for each system and are capable of operation when exposed to forces or conditions caused by acceleration, deceleration, normal or zero gravity, hard vacuum and temperatures encountered during on-orbit dormant conditions.
Experimental Military Weaponry – Warfare has lead to leaps forward in technology in creating the latest weaponry and military hardware. Hydraulics are regularly employed in the latest tank designs plus Modular Advanced Arm Robotic Systems that can be used for tasks too dangerous for people.
Satellites – Hydraulic cylinders are used to simulate the vibrations transmitted during a satellite launch plus simulating fuel tanks.
Neutralising Chemical Weapons – Pressure vessels using hydraulic tensioning applications neutralise and safely dispose of chemical weapons.
Proud Suppliers of Vickers Hydraulics
For over 25 years Dynamic Pumps have been the leading supplier of Vickers Hydraulics which are used across a host of industries.
Our superb reputation amongst customer has been earned through first class customer service coupled with our range of 7,500 stock items.
If you'd like to know more about working with Vickers Hydraulics please get in touch today.