Volvo EC50 Hydraulic Pump Light Work for Dynamic Pumps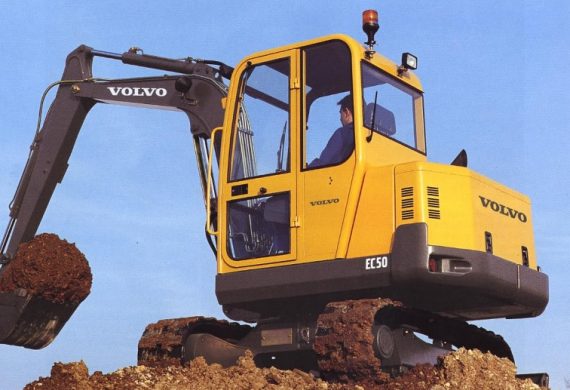 Volvo EC50 Hydraulic Pump Light Work for Dynamic Pumps
Dynamic Pumps was recently asked to work on the repair of the Volvo EC50 digger's hydraulic pump, using our industry expertise to fix a long-standing issue.
The customer approached us after other companies were unable to fix the problem, but our team of specialists made light work of the issue.
As an added bonus we were also able to offer a 12-month warranty on the repair service; something we also offer on all of our hydraulic pump and motor repairs.
Getting to Know the Volvo EC50
The Volvo EC50 digger debuted in January 2000, replacing the Pel-Job EB506 model. Offering a high-powered performance even in the worst possible conditions, the EC50 is equipped with an extremely quiet yet powerful engine that is equipped with the load-sensing system that gives the operator perfect control when carrying out work.
The wrap-around shape of the counterweight protects the back of the machine and means it can be used on the narrowest sites.
The EC50 is provided with two travel speeds, which include a fast speed that makes it quicker across sites. All of the model's equipment's hoses are free and sheathed, which means there is no friction or wear plus they are connected at the bottom of the boom making them quick and easy to replace when required.
The boom is mounted on a double-articulated pivot that enables a long pin to be mounted which provides more rigidity in the boom chassis link. The boom's cylinder's rod is also fully protected against knocks by heavy armouring.
Volvo's EC50 model has increased versatility through its articulated boom with an additional joint reducing the equipment's overall dimensions. This makes it possible to position the bucket on a larger ground surface even in the immediate proximity of the machine.
Find out More About our Hydraulic Pump and Repair Service
If you would like to know more about Dynamic Pumps' hydraulic pump and repair service, please get in touch today.